¿Por qué elegirnos?
Free Estimates: Avoid high and fixed upfront costs by getting a tailored quote for your restoration. Only proceed if you agree with the price, ensuring a hassle-free experience.
Honest Assessment: We carefully evaluate each photo before starting the restoration process. If we believe a better capture of the original image would result in a higher-quality restoration, we inform the client and provide guidance on how to improve it. Our priority is delivering the best possible outcome, not rushing to secure a sale.
Exceptional Quality: Our live 90-day average customer ratings showcase our constant commitment to excellence: 94.5% rate us 5 stars and 5% rate us 4 stars. We're dedicated to delivering top-rated photo restorations.
Specialized Workflow and Quality Control: Our team of artists is organized by their expertise in various levels of restoration complexity, ensuring each photo is assigned to the best artist for the job. Additionally, our independent Quality Control team not only reviews but also has the ability to make improvements to each restoration. This dual-check process guarantees the highest level of quality for your cherished memories.
Passionate Experts: With a background in photography, we love what we do and strive for excellence in every restoration. Our mission is to provide top-quality service driven by passion and expertise.
Quality Over Quantity: Our priority is to bring life back to each treasured memory, ensuring every photo restoration shines with exceptional detail. We value your memories.
Affordable Prices for All: Enjoy competitive pricing for both end users and wholesale clients. With rates that start at $10.95 and go up to $35.95 for orders requiring 6 hours of work, our wholesale clients benefit from discounts tailored to their needs.
Fast Turnaround: On average, we deliver 25% of our photo restorations in just 12 hours, and 75% of our restorations in less than 36 hours. We pride ourselves on providing speedy service without compromising on quality.
Reliable Service: Since our establishment in 2000, we have never delivered an order out-of-time. Experience our unwavering commitment to punctuality and customer satisfaction.
Responsive to Feedback: With only 1 free re-work request per 12 orders, we take pride in our willingness to make adjustments based on customer feedback. Most requests involve minor changes, demonstrating our commitment to getting it right without extra cost.
Problem Solvers: We're committed to delivering top-quality restorations that meet your expectations. Our goal is to provide seamless service, minimizing the need for adjustments and ensuring timely delivery.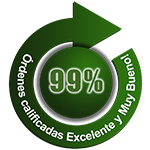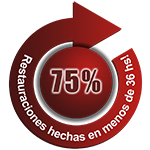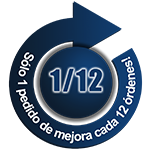 ---